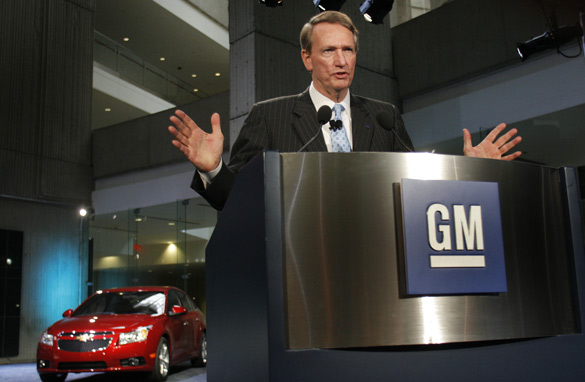 CNN has learned that the Obama administration asked GM CEO Rick Wagoner to resign. (Photo Credit: Getty Images/File)
WASHINGTON (CNN) - General Motors Chief Executive Rick Wagoner will resign as part of the federal government's plan to bail out the struggling automaker, White House and GM sources told CNN Sunday.
Wagoner's departure comes the day before President Barack Obama is expected to announce the latest details of the government's assistance plan for GM and Chrysler LLC.
A GM spokesman declined to comment, but a statement from the company said, "We are anticipating an announcement soon from the administration regarding the restructuring of the U.S. auto industry."
The two automakers face a Tuesday deadline to prove to the Treasury Department that they can be viable in the long term. Without such a finding, the government can recall the $13.4 billion it has already lent to GM and the $4 billion it loaned to Chrysler.
A 32-year company veteran, Wagoner has been CEO of GM since 2000.
Updated: 6:21 p.m.
–CNN's Kate Bolduan and John King contributed to this report.