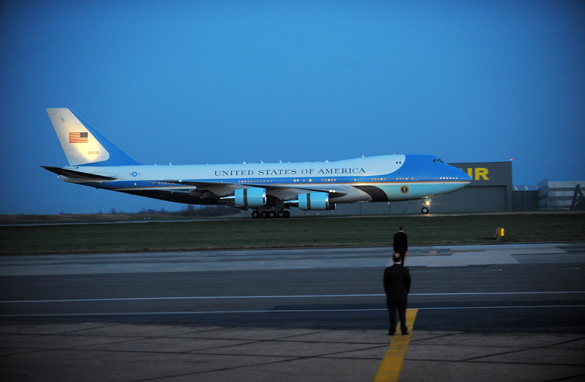 Photo Credit: Getty Images/File
(CNN) – Several buildings in downtown New York were cleared as a precaution Monday morning when a military 747 accompanied by two F-16's were spotted flying low over lower Manhattan. The culprit: part of the presidential fleet.
The maneuvers were part of a photo shoot, according to the Federal Aviation Administration. An Air Force spokesperson says the plane involved was one of the two used to transport the president, also known as VC-25.
Eyewitnesses said the plane was seen circling over the Upper New York Bay in the area of the Statue of Liberty. It then flew up the Hudson River. Building evacuations also took place across the Hudson River in Jersey City.
Officegoers in lower Manhattan may have been surprised by the display, but according to an Air Force spokeswoman, local officials were not: both the FAA and local law enforcement were warned ahead of time.
Watch an iReport of the incident.