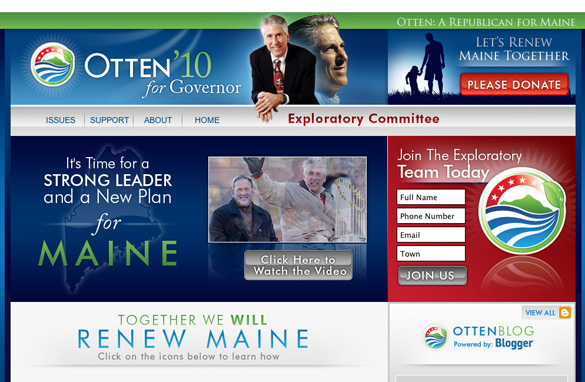 (CNN) - Les Otten, a 2010 Republican candidate for the governorship in Maine, is getting slammed by the state's Democratic party for launching a campaign Web site that looks eerily similar to that of Barack Obama's 2008 campaign Web site.
The similarities between the two sites include the fonts, the page layouts and the campaign emblems - which might be indistinguishable if Otten's didn't feature a green mountain in the center and a leaf on the perimeter.
The Otten campaign denied taking any inspiration from Obama's successful effort. "The Les Otten Exploratory Campaign did not copy from anyone's website," it said in a statement. "We built the website up from the letter 'O' because Les' last name begins with the letter 'O.' We used industry standard templates placing images on the website where people's eyes naturally follow."