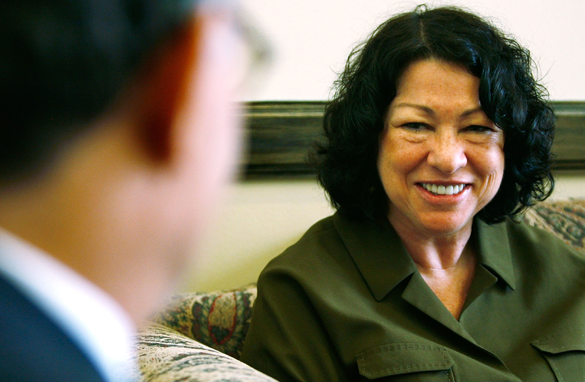 Sotomayor's hearing is set to begin Monday.
WASHINGTON (CNN) - After weeks of meeting senators and preparing for tough questions, Sonia Sotomayor on Monday begins the formal hearings on her nomination to become the nation's first Hispanic Supreme Court justice.
The Senate Judiciary Committee will start considering whether Sotomayor should be the 111th person to sit on the nation's highest court.
The confirmation hearings start at 10 a.m. Monday ET. If confirmed, she would be the third woman justice. Watch Sotomayor hearings on CNN.com/live
Sotomayor, 55, received a good-luck telephone call Sunday from President Obama, according to a White House statement.

Full story