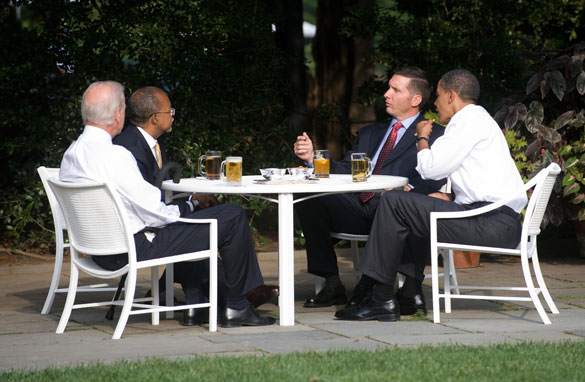 Photo Credit: Getty Images
(CNN) - The much anticipated "Beer Summit" took place in the White House Rose Garden Thursday evening.
The participants - President Obama, Vice President Joe Biden, Sergeant James Crowley, and Professor Henry Louis Gates, Jr. did not speak to reporters during the event.
After much discussion about which beer would be served, Obama chose a Bud Light, Biden went with Buckler, Gates had a Sam Adams Light, and Crowley chose a Blue Moon.