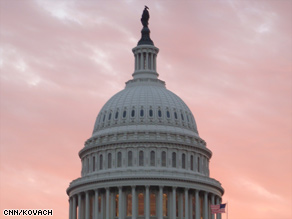 The CNN Washington Bureau's morning speed read of the top stories making news from around the country and the world.
WASHINGTON/POLITICAL
For the latest political news: www.CNNPolitics.com.
CNN Poll: Afghanistan War opposition at all-time high
Opposition to the war in Afghanistan is at an all-time high in a new national poll. Fifty-seven percent of Americans questioned in a CNN/Opinion Research Corporation survey released Tuesday say they oppose the U.S. war in Afghanistan, with 42 percent supporting the military mission.
CNN: No love for Harry Reid on the Tea Party Express
As the Tea Party Express rolls out of Las Vegas, there is at least one person who may be glad to see it go: Senate Majority Leader Harry Reid.
CNN: Use 'common-sense' steps against H1N1 virus, Obama says
President Obama encouraged all Americans Tuesday to take "common-sense" steps in preparation for an expected resurgence in the H1N1 virus this fall.
CNN: Palin's PAC steps up contributions to GOP candidates
Sarah Palin's political action committee is handing out cash to some of the most conservative members of Congress, a new report filed with the Federal Elections Commission reveals.
CNN Poll: Independents disapprove of Obama
A majority of independent voters disapprove of how Barack Obama's handling his job as president, according to a new national poll.
CNN: GOP senator warns of 'minor revolution' over health care
A top Republican senator warned Tuesday that if Democrats try to overhaul health care without Republican support, "it will wreck our health care system and wreck the Democratic Party."