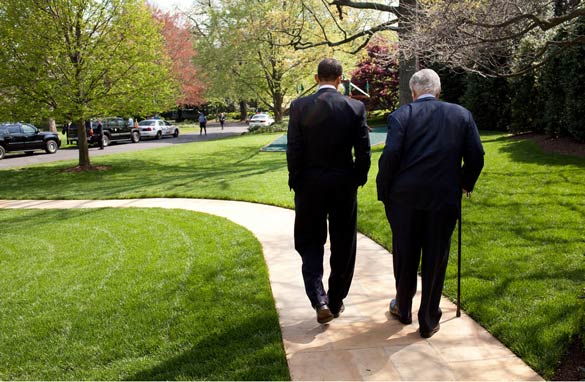 During his address before Congress Wednesday, the president share a letter he received from the late Sen. Ted Kennedy. (Photo Credit: Pete Souza/Official White House photo distributed via Flickr.com)
WASHINGTON (CNN) - President Barack Obama invoked the late Sen. Edward M. Kennedy on Wednesday, citing a letter in which the senator said that health-care reform "is above all a moral issue."
"'At stake are not just the details of policy, but fundamental principles of social justice and the character of our country,'" the president said, quoting the letter which Kennedy had written in May and asked to be delivered after his death.
"I've thought about that phrase quite a bit in recent days - the character of our country," Obama said to a joint session of Congress. "One of the unique and wonderful things about America has always been our self-reliance, our rugged individualism, our fierce defense of freedom and our healthy skepticism of government."
Kennedy recognized, however, that with all of the drive of Americans to stand strong, there comes a time when government must step in to help, Obama said.
"When fortune turns against one of us, others are there to lend a helping hand," the president said, citing "a belief that in this country, hard work and responsibility should be rewarded by some measure of security and fair play; and an acknowledgment that sometimes government has to step in to help deliver on that promise."