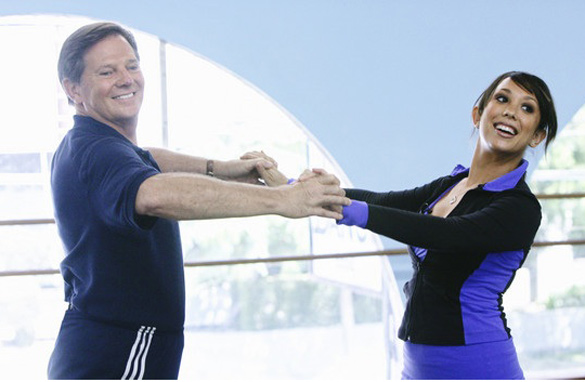 Former House Majority Leader Tom DeLay and his dancing partner, Cheryl Burke, practice for his debut on this season of Dancing With The Stars, debuting next week on ABC. (PHOTO CREDIT: ABC)
(CNN) - Tom DeLay may have left the political spotlight - but he says a broken bone or two isn't enough to force him to cede the real thing.
"Old age is catching up to me, may have a stress fracture in my foot," the former House Majority Leader, a contestant on this season of ABC's Dancing With the Stars, wrote on Twitter Tuesday. "no worries, it'll take more than that to keep me off the dance floor!"
The show's new season is slated to debut next week.
Update 5:56 p.m.: DeLay has informed his Twitter followers that his condition is "a pre-stress fracture. I live for another day."