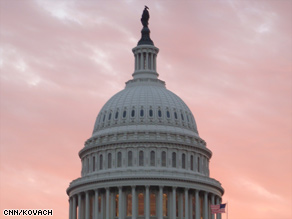 The CNN Washington Bureau's morning speed read of the top stories making news from around the country and the world.
WASHINGTON/POLITICAL
For the latest political news: www.CNNPolitics.com.
CNN: Obama leads summit's adoption of nuclear arms resolution
A rare meeting of U.N. Security Council heads of state, led for the first time by a U.S. president, adopted a resolution focused on stopping the spread of nuclear weapons Thursday.
CNN: Supreme Court Justice Ginsburg hospitalized
U.S. Supreme Court Justice Ruth Bader Ginsburg was hospitalized Thursday after falling ill in her chambers, the court confirmed.
CNN: Israeli prime minister blasts Iranian leader at U.N. summit
Israeli Prime Minister Benjamin Netanyahu took aim Thursday at President Mahmoud Ahmadinejad and the "terrorist" Iranian regime, deploring Ahmadinejad's "anti-Semitic rants" and his repeated claims that the "Holocaust is a lie."
CNN: King: They'll take small victories in struggling Mississippi county
The odds are against Brenda T. Buck, and she knows it. So she counts on what she calls the Sandwich Philosophy: "Take it one bite at a time."
CNN: Paul Kirk to fill Kennedy's Senate seat
Massachusetts Gov. Deval Patrick named Paul G. Kirk as the interim U.S. senator from Massachusetts on Thursday.
CNN: Pelosi: House Democrats still drafting final health care bill
House Speaker Nancy Pelosi said Thursday House Democrats need further negotiations before bringing a final version of a health care bill to debate before the full chamber.
CNN: Fiorina's new Web site bashed by Democrats, Republicans
As former Hewlett-Packard CEO Carly Fiorina prepares to enter the 2010 California Senate race on the GOP side, her quirky new Web site is being ridiculed by the online community — and not just by those on the political left.
CNN: Poll: New Yorkers say White House should 'butt out'
New York voters want President Barack Obama to stay out of their state's politics, according to a new poll.

CNN: IRS inspector general joins entities looking into ACORN
The community organizing group ACORN is under review by a Treasury Department inspector general as part of an investigation into the Internal Revenue Service's oversight of non-profit organizations.
CNN: Poll: Only 3 in 10 say re-elect Massachusetts governor
A new poll suggests that that just three in 10 Massachusetts voters think Gov. Deval Patrick deserves to be re-elected next year, but dissatisfaction with Patrick as governor does not translate into support for a Republican replacement in next year's general election.
CNN: Senator released from hospital
Sen. Robert Byrd, D-West Virginia, was released from the hospital Thursday after falling in his home two days earlier.
CNN: Despite pressure from Obama, Wilder won't back Deeds
Despite a personal phone call from President Obama urging him to do so, former Virginia governor Douglas Wilder said Thursday he will not endorse his fellow Democrat Creigh Deeds in this year's gubernatorial race.
CNN: Poll: Double digit lead for Bloomberg
With less than six weeks left until Election Day, a new poll suggests that Michael Bloomberg holds a 16 point lead over his closest rival in the New York City mayor's bid for a third term.
New York Times: Obama's 'Red Carpet,' Up Close and Personal
Well, there was no red carpet lining the walkway to the Phipps Conservatory for the leaders' dinner tonight hosted by President Obama and First Lady Michelle Obama. But since the First Couple nonetheless spent almost two hours greeting each of their 60 or so guests as they arrived, one by one — or in the case of couples, two by two — and since your pooler's dream job is actually to work for E Channel covering the Academy Awards Red Carpet, consider this your Red Carpet report.
New York Times: F.D.A. Reveals It Fell to a Push by Lawmakers
The Food and Drug Administration said Thursday that four New Jersey congressmen and its own former commissioner unduly influenced the process that led to its decision last year to approve a patch for injured knees, an approval it is now revisiting.
Washington Post: White House Regroups on Guantanamo
With four months left to meet its self-imposed deadline for closing the U.S. military prison at Guantanamo Bay, Cuba, the Obama administration is working to recover from missteps that have put officials behind schedule and left them struggling to win the cooperation of Congress.
Washington Post: Democrats Are Jarred by Drop In Fundraising
Democratic political committees have seen a decline in their fundraising fortunes this year, a result of complacency among their rank-and-file donors and a de facto boycott by many of their wealthiest givers, who have been put off by the party's harsh rhetoric about big business.
Washington Post: Obama's Deal With Drug Firms Survives
In the high-stakes battle over health care, the White House and the drug lobby make an unusual - and unusually powerful - team.
McClatchy: Banks fight to kill proposed consumer protection agency
If you doubt that U.S. banks long to return to the days of impotent regulation, you need only look at one of the financial sector's top legislative priorities: killing a proposed new agency that would be dedicated solely to protecting consumers' financial interests.
POLITICO: Martinez heads straight to K Street
It used to be that lawmakers were coy about any ideas they had about heading for K Street, waiting until their terms ended before announcing they were beginning a more lucrative career.
NATIONAL
For the latest national news: www.CNN.com.
CNN: Jordanian teen accused of trying to bomb Dallas office tower
A 19-year-old Jordanian bent on committing "violent jihad" was arrested Thursday after undercover FBI agents foiled his attempt to bomb an office tower in Dallas, Texas, authorities announced late Thursday.
CNN: Lawyer: Jaycee Dugard would testify against captors
Jaycee Dugard will testify against the couple that allegedly held her captive in an elaborate compound hidden in their backyard for 18 years if there is a trial, a lawyer for her family said at a news conference Thursday.
CNN: Terror suspect allegedly planned to attack Marine base
A North Carolina man accused of plotting to wage holy war overseas also planned to attack the U.S. Marine base at Quantico, Virginia, according to new charges announced Thursday.
CNN: Sting catches alleged terrorist in plot to blow up courthouse
A would-be terrorist was arrested in Springfield, Illinois, for allegedly attempting to detonate a truck bomb to blow up a federal building and kill its occupants, officials said Thursday.
CNN: Sebelius: More than enough H1N1 vaccine in United States
There will be more than enough doses of the H1N1 vaccine to go around in the United States, Health and Human Services Secretary Kathleen Sebelius said Thursday.
CNN: Tim Russert's father - 'Big Russ' - dies at 85
Timothy Joseph Russert Sr., the father of the late Tim Russert of NBC's "Meet the Press," died from natural causes Thursday, according to his family. He was 85.
CNN: For Mackenzie Phillips, drugs overshadowed promising career
Actress Mackenzie Phillips has said that she believes she had a "genetic predisposition" to the life of sex, drugs and rock and roll that have come to define her.
CNN: Male breast cancer patients blame water at Marine base
The sick men are Marines, or sons of Marines. All 20 of them were based at or lived at Camp Lejeune, the U.S. Marine Corps' training base in North Carolina, between the 1960s and the 1980s.
CNN: Kentucky census worker found hanged
Asphyxiation was the preliminary cause of death for a census worker in Kentucky whose body was found on September 12, authorities said Tuesday.
CNN: 5 Illinois family members were beaten to death, sheriff says
All five members of a family found slain inside a Beason, Illinois, home early this week were victims of blunt-force trauma, police said Thursday.
New York Times: In Need of Cash, Arizona Puts Offices on Sale
Here in one of the most embattled real estate markets in the country, 1700 West Washington Street stands out, even beyond its nearly $40 million price tag.
USA TODAY: States eye explicit billboards
Sexually suggestive billboards intended to lure customers into topless bars, adult bookstores and other risqué businesses are not the sort of images state Sen. Tupac Hunter says he wants his 9-year-old son, or any child, to see as they ride down Michigan roads.
USA TODAY: As G-20 leaders meet, Pa. residents wonder about jobs
World leaders who gathered Thursday less than 10 miles from this struggling Pittsburgh borough to take stock of the improving world economy could learn a thing or two from William Hooper.
INTERNATIONAL
For the latest international news: http://edition.cnn.com/
CNN: Officials: G-20 to supplant G-8 as international economic council
Leaders of the G-20 economic summit will announce Friday that the group will become the new permanent council for international economic cooperation, senior U.S. officials told CNN Thursday.
CNN: Zelaya says he nixed proposal for new Honduras president
Deposed Honduran President Jose Manuel Zelaya said Thursday night he has rejected a proposal by the man who replaced him after a June coup that they both resign and make way for a third person to take over.
CNN: Chavez reveals personal side, criticizes U.S.
Venezuelan President Hugo Chavez revealed a deeply personal side in an interview Thursday night, saying he loves Jesus Christ and would have liked to play Major League baseball in Yankee Stadium.
CNN: U.N. 'doesn't smell of sulfur anymore,' says Chavez
Drawing on 2006 remarks in which he compared former U.S. President George Bush to the devil, Venezuelan President Hugo Chavez, speaking at the United Nations Thursday, said, "It doesn't smell like sulfur anymore."
CNN: U.S. calls purported sex tape 'doctored' and 'smear campaign'
A videotape on a Russian Web site allegedly showing a State Department employee having sex with a prostitute is a "smear campaign" meant to discredit the man, a State Department spokesman said Thursday.
CNN: Mugabe denies blame for Zimbabwe woes
Zimbabwe President Robert Mugabe, in a rare interview Thursday, depicted himself as an African hero battling imperialism and foreign attempts to oust him rather than the widespread perception of a dictator clinging to power at the expense of the welfare of his people and country.
CNN: Suu Kyi accepts U.S. shift on Myanmar
Myanmar's imprisoned pro-democracy leader Aung San Suu Kyi said Thursday she accepted a new shift in U.S. policy toward her country, her spokesman said.
CNN: Englishman's metal detector finds record treasure trove
A man using a metal detector in a rural English field has uncovered the largest Anglo-Saxon gold hoard ever found - an "unprecedented" treasure that sheds new light on history, archaeologists said Thursday.
CNN: Source: Deaths rise in alleged drone attack
The death toll rose to seven on Friday in an apparent drone attack in northern Pakistan's tribal region, an intelligence source said.
New York Times: South Africa Children Push for Better Schools
Thousands of children marched to City Hall this week in sensible black shoes, a stream of boys and girls from township schools across this seaside city that extended for blocks, passing in a blur of pleated skirts, blazers and rep ties. Their polite demand: Give us libraries and librarians.
Washington Post: Anti-U.S. Wave Imperiling Efforts in Pakistan, Officials Say
A new wave of anti-American sentiment in Pakistan has slowed the arrival of hundreds of U.S. civilian and military officials charged with implementing assistance programs, undermined cooperation in the fight against al-Qaeda and the Taliban, and put American lives at risk, according to officials from both countries.
Wall Street Journal: Gadhafi Says He 'Comprehends' Lockerbie Anger
Libyan leader Moammar Gadhafi said he could "comprehend" the anger directed at him by Americans who lost relatives in the Lockerbie bombing, trying to strike a conciliatory tone a day after calling the United Nations Security Council a "terror council."
BUSINESS
For the latest business news: www.CNNMoney.com.
CNNMoney: Obama's ex-doctor: Insurers 'screwing it up'
President Obama's former personal physician of 22 years, Dr. David Scheiner, has been very vocal on the issue of health insurance, particularly with his criticism of commercial insurers and how he feels they are meddling with the doctor-patient relationship.
CNNMoney: 21 Tylenol Children's meds recalled
The makers of Tylenol are recalling 21 children's and infant's Tylenol liquid products manufactured between April 2008 and June 2008 from warehouses and retail stores as a safeguard against potential contamination.
In Case You Missed It
To watch the latest interviews and reporting: http://www.cnn.com/video.
CNN: Poisoned patriots?
A group of men, some of whom defended this country, have developed a very rare disease. CNN's Abbie Boudreau investigates.
Subscribe to the CNN=Politics DAILY podcast at http://www.cnn.com/politicalpodcast.
And now stay posted on the latest from the campaign trail by downloading the CNN=Politics SCREENSAVER at http://www.CNN.com/situationroom.