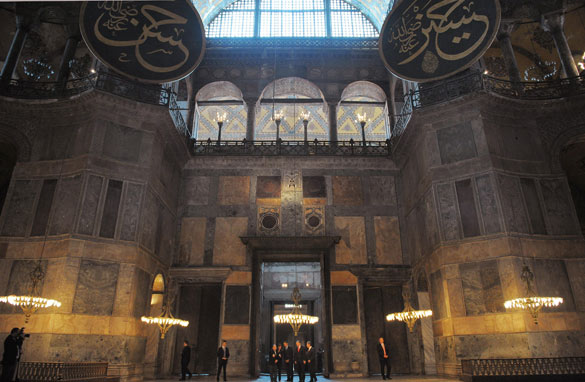 During a visit to Turkey in April, President Obama and the Turkish Prime Minister toured ancient monuments in Instanbul. (Photo Credit: Getty Images/File)
WASHINGTON (CNN) - President Barack Obama will host Turkish Prime Minister Recep Tayyip Erdogan at a White House meeting on December 7, the White House announced Thursday.
Obama and Erdogan will discuss implementing a "shared strategy" for Afghanistan and Pakistan, increasing economic and security cooperation with Iraq, Middle East peace efforts, normalizing relations with Armenia and other issues, a White House news release said.