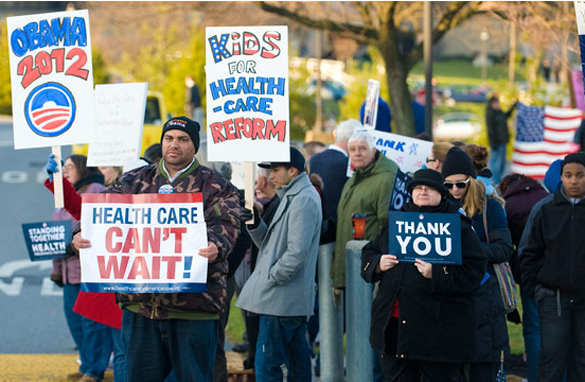 Washington (CNN) - Health care reform is a signature issue for Democrats, but the attempt to overhaul the nation's health system has pitted liberals against centrists, exposing fissures 11 months before the 2010 midterm elections.
A year ago Democrats were united in victory after winning back the White House and picking up additional seats in Congress. But with victory comes expectations that are accentuated when a party controls both ends of Pennsylvania Avenue.
For Democrats, it is the party's political base - voters who turned out in 2008 to help elect Barack Obama president and boost the Democratic majorities in the House and Senate - which is demanding results.
Simply by the numbers, the health care overhaul should easily pass Congress. Democrats comfortably control the House of Representatives, and with the assistance of two Democratic-allied independents have the 60 votes needed to overcome a Republican filibuster in the Senate.
Related video: Will health care deal hold?
Except it is not about numbers on health care. It is about differences in ideology on the public option and abortion that has slowed down the bill.