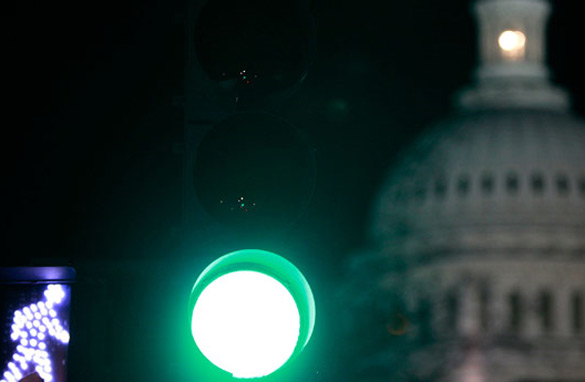 The Senate vote on health care reform came shortly after 1 a.m. Monday.
WASHINGTON (CNN) - Democrats won a major victory in their push for health care reform early Monday morning as the Senate voted to end debate on a package of controversial proposals to a sweeping $871 billion bill.
The 60 to 40 party line vote - cast shortly after 1 a.m. - kept Senate Democrats on track to pass the bill on Christmas Eve. If it passes, the measure will then have to be merged with a roughly $1 trillion plan passed by House of Representatives in November.
The vote left President Barack Obama on the cusp of claiming victory on his top domestic priority and enacting the biggest expansion of federal health care guarantees since the enactment of Medicare and Medicaid over four decades ago.
"Today, the Senate took another historic step toward our goal of delivering access to quality, affordable health care to all Americans," Senate Majority Leader Harry Reid, D-Nevada, said in a statement.
The bill will help "promote choice and competition to drive down skyrocketing health care costs for families ... all across America."