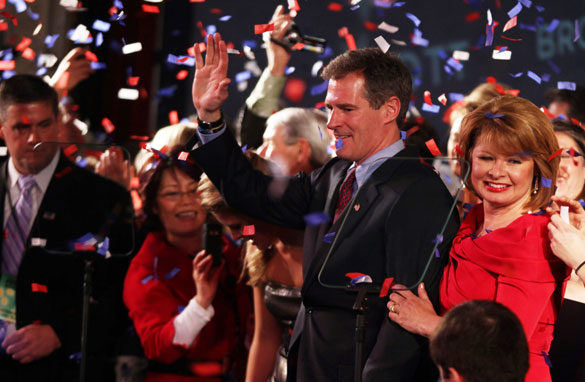 Sen.-elect Brown celebrated with his wife and his supporters Tuesday night. (Photo Credit: Getty Images)
Washington (CNN) - The morning after winning the Massachusetts Senate special election on Tuesday, Scott Brown was still trying to take it all in.
"If you would have told me growing up [that] a guy whose mom is on welfare and parents had some marital troubles - and I had some issues growing up ... would be standing before you right now, going to Washington D.C.? Are you kidding me?" Brown said at a news conference Wednesday.