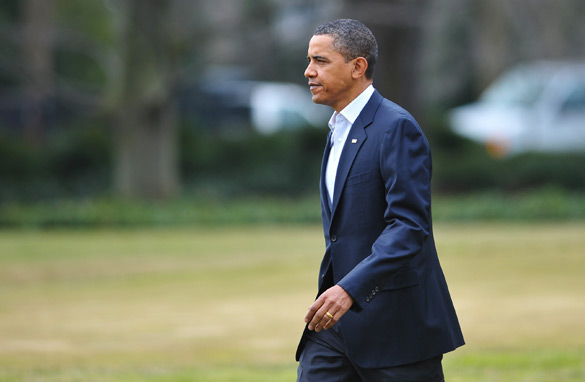 President Obama addressed House GOP leaders at a retreat in Baltimore Friday. (Photo Credit: Getty Images)

Baltimore, Maryland (CNN) - President Obama and House GOP leaders promised greater efforts to step back from the partisan brink Friday, acknowledging that Washington's toxic political climate has made it increasingly tough to tackle major problems.
The pledge was immediately called into question, however, as the two parties repeatedly expressed sharply differing viewpoints during a rare meeting at a House Republican retreat in Baltimore.
Obama accepted an invitation from House GOP leaders to address their caucus. His speech Friday was followed by an often testy question-and-answer session.
"House Republican leaders are grateful for [Obama's] willingness to come ... and have a frank and honest conversation," said Rep. Mike Pence, R-Indiana. "We welcome the dialogue with the president."
The president accused Republicans of frequently mischaracterizing his policy proposals, particularly in the health care debate.