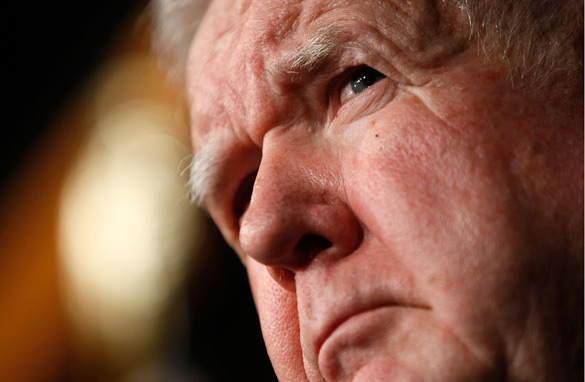 Pennsylvania Democrat Rep. John Murtha died Monday at age 77. (Photo Credit: Getty Images/File)
(CNN) - Rep. John Murtha of Pennsylvania, a longtime fixture on the House subcommittee that oversees Pentagon spending, died Monday following complications from gallbladder surgery, according to a statement from his office.
He was 77.
The veteran Democratic congressman recently underwent scheduled laparoscopic surgery to remove his gallbladder.
Murtha was hospitalized in December and had to postpone a hearing with Defense Secretary Robert Gates on the administration's strategy in Afghanistan.
The congressman returned to work after a few days in the hospital and helped oversee final passage of the 2010 defense appropriations bill.
Murtha represented Pennsylvania's 12th congressional district in the House since 1974, making him the chamber's eighth most senior member. According to his biography on the House Web site, Murtha was the first Vietnam War combat veteran elected to Congress.