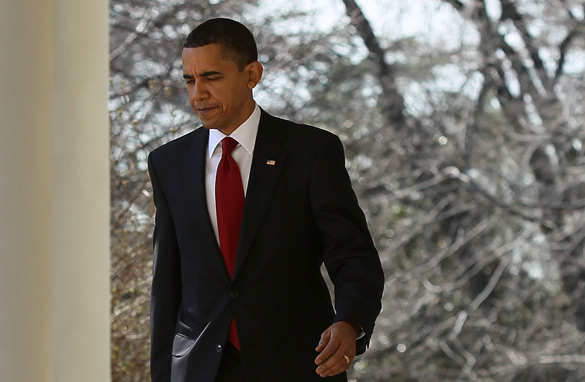 President Obama heads to Capitol Hill Saturday in a final push before the House votes on the latest version of the health care bill. (Getty Images)
Washington (CNN) - President Obama plans to address the House Democratic caucus Saturday to make a final plea for the health care overhaul, a day ahead of an expected House vote.
Four Democratic officials familiar with the plans told CNN on Friday that the president will speak Saturday to the lawmakers. The pitch will be made on Capitol Hill, White House aides said. No further details were immediately available.
The House of Representatives is set to vote Sunday on a sweeping $875 billion reform plan that cleared the Senate in December, as well as another $65 billion in compromise changes to the measure.
If the Senate bill passes the House, Obama will sign it into law. If the package of changes is passed, it will be taken up by the Senate.
Democratic leaders are trying to round up the 216 necessary votes to pass the bill. According to CNN's latest count, 29 Democrats plan to vote against the legislation. Thirty-eight Democratic "no" votes are needed to kill the bill.
Multiple Democratic leadership sources told CNN that Democrats have over 200 "yes" votes, though it was not clear Friday night how close Democrats were to securing the votes they need.