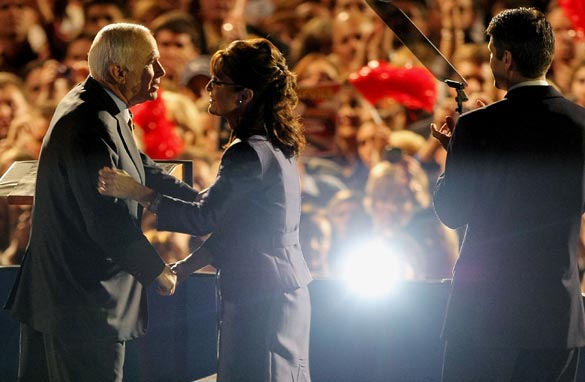 McCain and Palin will hit the campaign trail again Friday (Getty Images).
Tucson, Arizona (CNN) - Sarah Palin on Friday will again be urging voters to come out in support of Sen. John McCain.
This time, though, Palin is hoping to help McCain keep his current job as he faces a primary challenge from former Rep. J.D. Hayworth.
McCain and Palin will appear together at a Friday afternoon rally in Tucson, Arizona, and a Saturday event in the Phoenix suburb of Mesa. She will also headline a fundraiser for him.