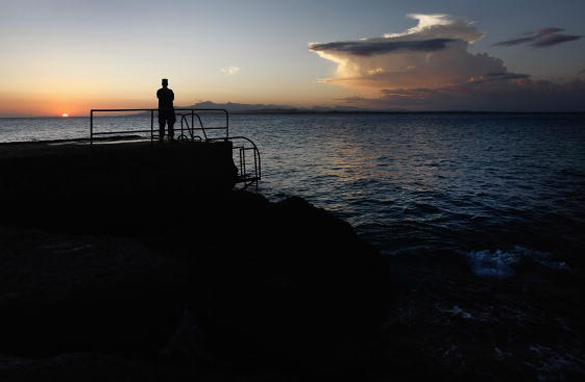 In this October 2009 file photo, a U.S. Army soldier watches the sun set at the U.S. Naval Base in Guantanamo Bay, Cuba. (Photo Credit: Getty Images/File)
Washington (CNN) - It's unclear when President Obama may ultimately close the Guantanamo Bay, Cuba, terrorist detention facility, his senior adviser said in an interview broadcast Sunday.
"I believe we're going to get there, but it's complicated," David Axelrod told the CNN program "State of the Union," adding that there has been progress toward closing the facility.
Upon taking office in January 2009, the Obama administration said it intended to shut down the controversial detention facility in a year. That deadline has slipped, with no specific date announced for closing Guantanamo.
More than 180 prisoners remain detained at the Guantanamo facility.