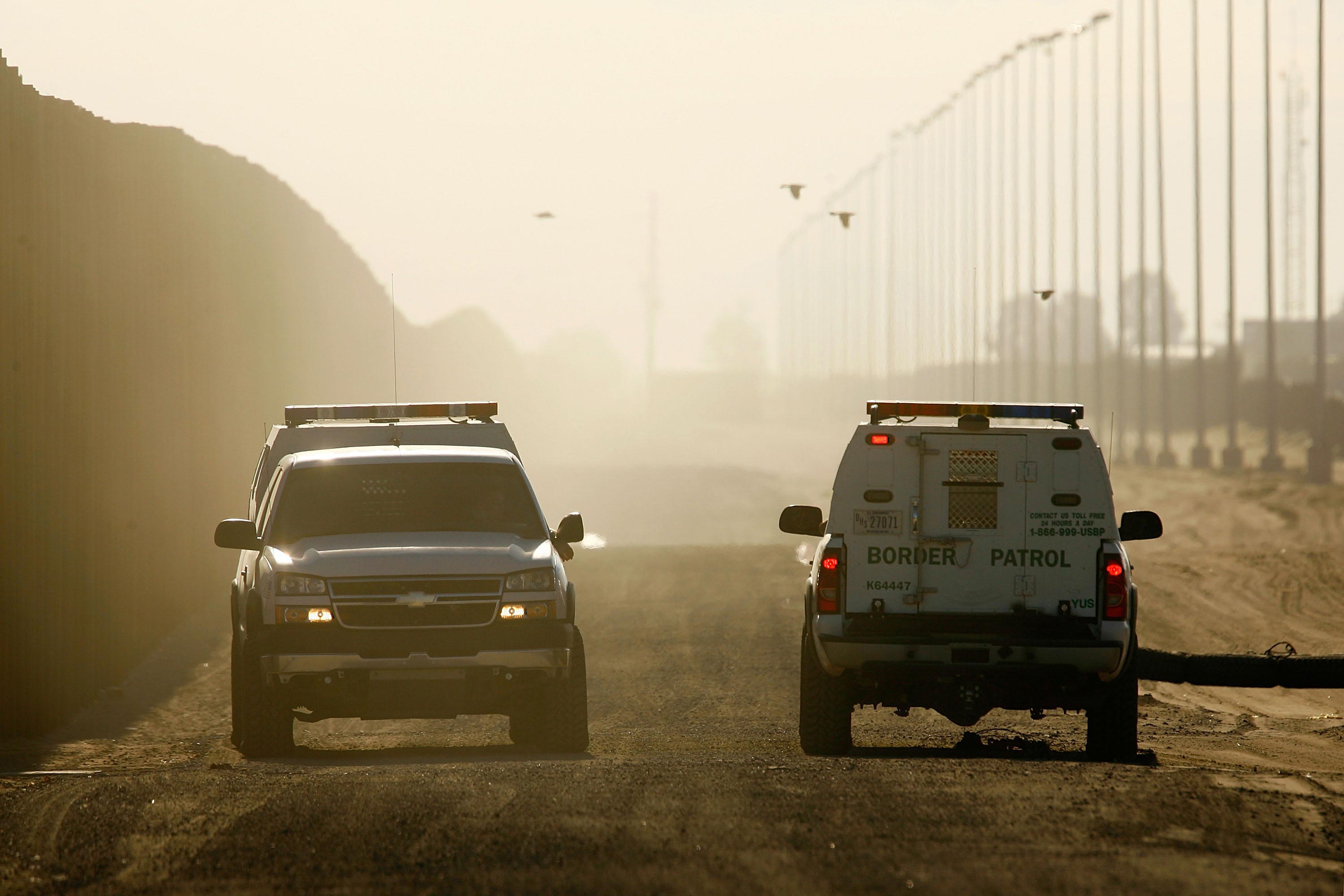 (PHOTO CREDIT: Getty Images/File)

Washington (CNN) - Two-thirds of Americans don't want to make it easier for illegal immigrants to become citizens, even though a slight majority is sympathetic towards their plight, according to a new poll.
A CNN/Opinion Research Corporation survey released Sunday indicates that 66 percent of Americans say the U.S. should not make it easier for illegal immigrants to become citizens, with 33 percent disagreeing.
Forty-two percent of Democrats questioned say the path to citizenship for illegal immigrants should be made easier. That number drops to 33 percent for independents and 16 percent for Republican respondents.
"Virtually all major subgroups oppose making it easier for illegal immigrants to become citizens, at least in the abstract," says CNN Polling Director Keating Holland. "Specific legislation that puts limits on the ability to gain citizenship has sometimes met with favor in the past if it restricts the number who can apply and penalizes them for staying in the country illegally. But the overall principle remains unpopular."

According to the poll, 52 percent are sympathetic to illegal immigrants and their families, down five points from 2006, with 47 percent unsympathetic, up eight points from four years ago.
"There are minor demographic differences on the sympathy question," says Holland. "For example, women appear slightly more sympathetic than men. But the biggest difference is the partisan breakdown. Two-thirds of Democrats say they sympathize with illegal immigrants, compared to roughly half of Independents and only one in four Republicans."
On Saturday, thousands of people attended rallies in several cities across the country to urge Congress to act quickly on immigration reform. Tens of thousands of people turned out last month for an immigration rally held at the National Mall in Washington. In a video message to that crowd, President Obama vowed he would do "everything in my power" to get a bipartisan deal to overhaul U.S. immigration laws.
Then-President George W. Bush supported a bipartisan effort to overhaul U.S. immigration laws four years ago, proposing to set up a path to legal status for the estimated 11 million people currently in the United States without authorization.
But those measures were criticized as establishing "amnesty" for illegal immigrants, and legislation Bush supported died with a Senate filibuster – one led by members of his own party but joined by more than a dozen Democrats.
The CNN/Opinion Research Corporation poll was conducted March 19-21, with 1,030 adult Americans questioned by telephone. The survey's sampling error is plus or minus 4.5 percentage points.
Follow Paul Steinhauser on Twitter: @psteinhausercnn