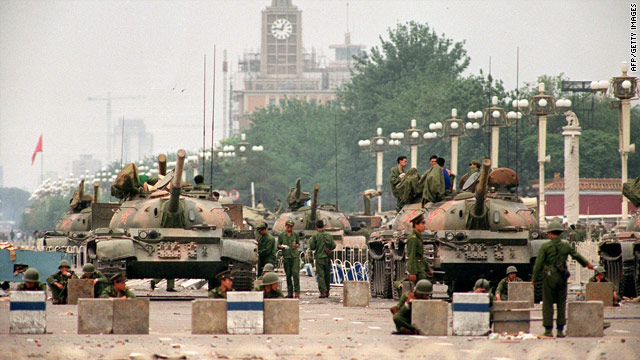 People's Liberation Army tanks guard a strategic avenue leading to Tiananmen Square in June 1989. (PHOTO CREDIT: Getty Images/File)
Washington (CNN) - President Obama and Chinese leader Hu Jintao are meeting Monday about nuclear security and other issues. The meeting comes as part of a two-day summit on how to better safeguard nuclear weapons materials and keep them out of the hands of terrorists.
Here's a look at some highs and lows in the sometimes rocky relationship between the U.S. and China.