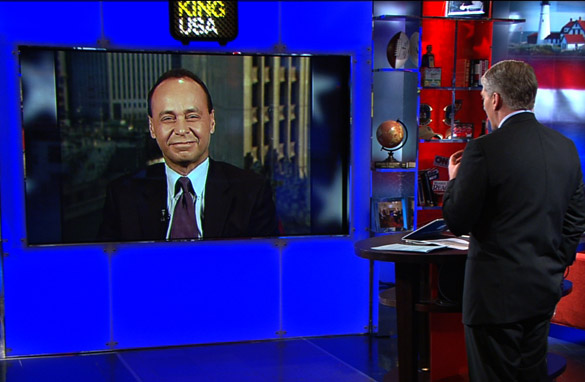 Rep. Gutierrez told CNN that he thinks President Obama needs to be more engaged on the issue of immigration reform. (Photo Credit: CNN)
Washington (CNN) – A Latino Democratic lawmaker said Tuesday that his party needs to change the way it views Latino voters who could withhold support in the future if the party does not move to pass an immigration reform bill.
"This administration has to stop looking at this community as a community they can simply rely on and not have to fulfill a very key and fundamental promise to," Rep. Luis Gutierrez, D-Illinois, said on CNN's John King, USA.
The Democratic lawmaker said Latino votes made the difference in 2008 in states like New Mexico, Colorado and Florida in helping President Obama secure the Oval Office.
"We have a majority," Gutierrez told CNN Chief National Correspondent John King. "That majority must lead."
The Democrat added, "But I think we need to have this president more engaged."
Gutierrez said the thousands who marched last month in Washington in support of immigration reform "were inspired by a lack of inspiration" displayed by Obama on the issue in his first State of the Union address earlier this year.

Sens. Lindsey Graham, R-South Carolina, and Charles Schumer, D-New York, have taken the lead in trying to craft an immigration bill that can draw bipartisan support.
Obama addressed the crowd gathered at the immigration rally mentioned by Gutierrez, saying by video that he would do "everything in my power" to get a bipartisan deal within the year.
But, a senior White House official told King Tuesday that there was "very little chance" of passing a bill this year.