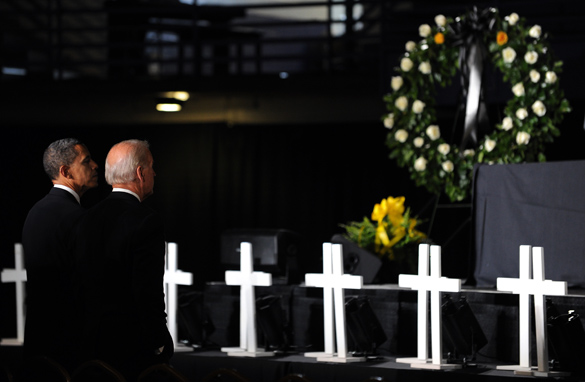 President Obama and Vice President Biden attended a ceremony Sunday honoring 29 West Virginia miners lost during underground explosion earlier this month. (Photo Credit: Getty Images)
Beckley, West Virginia (CNN) - President Barack Obama on Sunday sought to comfort the loved ones of 29 workers killed in a mine explosion in West Virginia earlier this month, saying, "We have been mourning with you throughout these difficult days."
Delivering a eulogy at a memorial service for the fallen miners, Obama said, "We also keep in our thoughts the survivors who are recovering and resting at the hospital and at home."