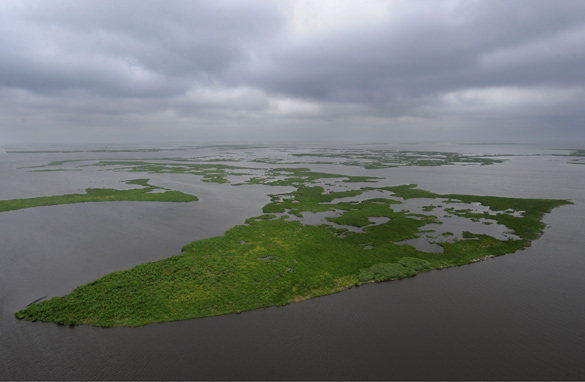 Fragile wetland off the coast of Louisiana is in the path of the spreading oil from a leaking BP oil well. (Photo Credit: Getty Images)
(CNN) - Louisiana Gov. Bobby Jindal expressed frustration Saturday with efforts to clean up a massive oil spill creeping toward the Gulf coast, saying "we continue to be concerned with BP's ability to respond to this incident."
Jindal said he has been working with local officials to develop cleanup contingency plans, but needs funding approval from BP and authorization from the U.S. Coast Guard's incident commander to move forward.
"We need to empower our locals on the ground," he said in criticizing the response effort thus far.
"The oil that is leaking offshore, the oil that is coming onto our coast threatens more than just our wildlife, our fisheries, our coast, this oil literally threatens our way of life," he said.