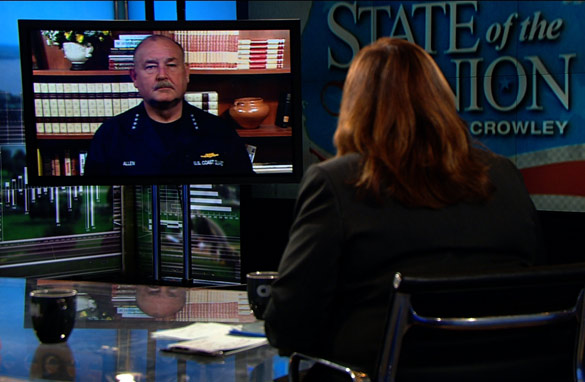 The spill is 'indeterminate,' Coast Guard commandant Adm. Thad Allen said Sunday. (Photo Credit: CNN)
(CNN) - The Coast Guard commandant, Adm. Thad Allen, said Sunday that it was impossible so far to know how much oil will leak from a destroyed rig causing an oil spill in the Gulf of Mexico.
Watch: Allen on battling the leaking oil well
"This spill, at this point in my view, is indeterminate," Allen said on CNN's "State of the Union." "That makes it asymmetrical, anomalous and one of the most complex things we've ever dealt with."