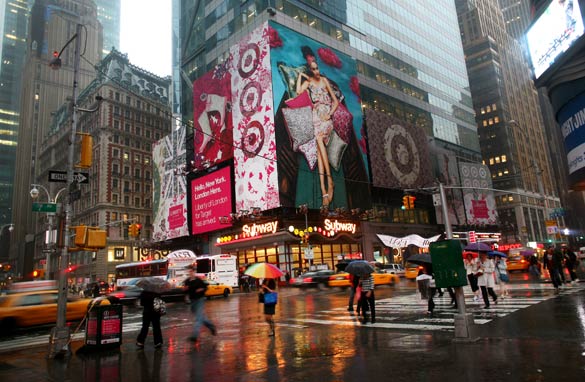 Life quickly returned to normal in New York City's Times Square after Saturday's incident. (Photo Credit: Getty Images)
Washington (CNN) - President Barack Obama said Tuesday that "justice will be done" in the case of the attempted bombing at Times Square, and U.S. officials "will do everything in our power to protect the American people."
The failed bombing is "another sobering reminder of the times in which we live," the president told an audience of business leaders. But the United States "will be vigilant" and "will not cower in fear."

Faisal Shahzad, a 30-year-old Pakistani-American citizen, was arrested "for allegedly driving a car bomb into Times Square," the FBI said in a statement Tuesday.
Shahzad was arrested around 11:45 p.m. ET Monday at JFK International Airport, according to Attorney General Eric Holder, and will appear in a Manhattan federal courtroom after 2 p.m. Tuesday.