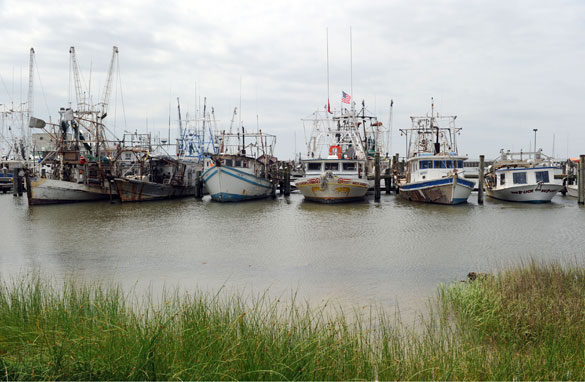 Idle fishing boats sat at the docks Monday in Pass Christian, Mississippi. (Photo Credit: Getty Images)
Washington (CNN) - President Barack Obama said Tuesday he would like to see the people most affected by the oil spill in the Gulf of Mexico employed in the cleanup operation.
The president said the spill "is going to affect the lives and livelihoods of people" and the United States is committed to thwarting as much of the economic damage as possible.