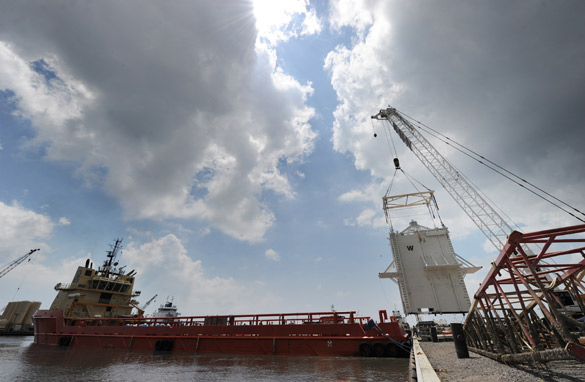 A huge device intended to cap part of the seeping oil well left port Wednesday in the Gulf Coast region. (Photo Credit: Getty Images)
New York (CNNMoney.com) - The Gulf oil spill is going to cost billions to clean up, a tab BP has publicly pledged to pay in full.
But thanks to the unpredictable nature of the oil slick and the legal maze surrounding maritime law, what BP will pay and to whom is very much an open question.