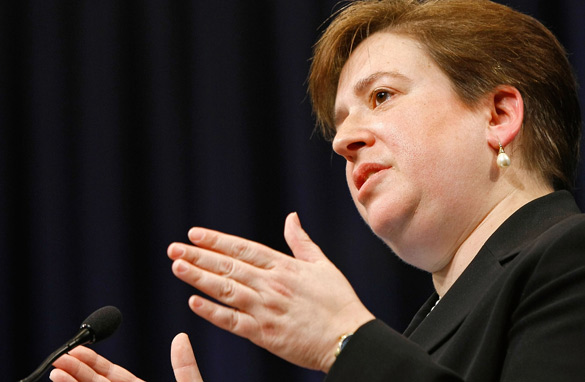 Solicitor General Elena Kagan is expected to be named to replace retiring Supreme Court Justice John Paul Stevens, CNN has learned. (Photo Credit: Getty Images/File)
Washington (CNN) - President Barack Obama plans to name Solicitor General Elena Kagan Monday as his nominee to replace retiring Justice John Paul Stevens on the Supreme Court, two sources close to the process told CNN.
The president plans to make the announcement at the White House at 10 a.m. ET, sources familiar with the process said.
Kagan, 50, a New York native, was widely reported to be the front-runner for the nomination. She was a finalist for the high court vacancy last year when Justice Sonia Sotomayor was selected to replace the retiring David Souter.