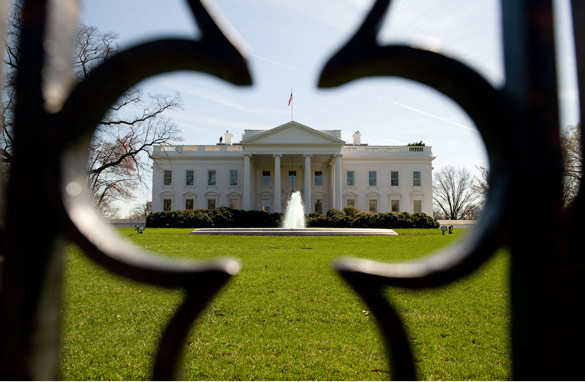 Democratic Rep. Joe Sestak said again Sunday that the Obama administration offered him a job in an attempt to stop him from challenging Sen. Arlen Specter, who switched parties last year. (Photo Credit: Getty Images/File)
Washington (CNN) - Rep. Joe Sestak says he was offered an unspecified job by the White House in an attempt to stop him from challenging Sen. Arlen Specter in Pennsylvania's Senate Democratic primary.
Sestak, who defeated the veteran Specter in last week's primary election for the Democratic nomination, answered "yes" Sunday when asked by CNN about the White House offer. Sestak has previously acknowledged the offer in other interviews.
However, Sestak refused to provide any further details "about something that happened months earlier," saying "beyond that, there's nothing to add."

White House Press Secretary Robert Gibbs avoided a direct answer to a question about a job offer to Sestak, telling the CBS program "Face the Nation" that White House lawyers looked into any discussions that occurred and determined that "nothing improper happened."
"People who have looked into them assure me that they weren't inappropriate in any way," Gibbs said of the talks.
Republican critics have raised the issue as an example of what they say could be improper White House deal-making.
"Is it proper, ethical and legal for the White House to try to get a sitting member of Congress out of a race because they have other plans?"
Republican National Committee Chairman Michael Steele asked on the "FOX News Sunday" program. "I don't know. The White House has to answer the question."