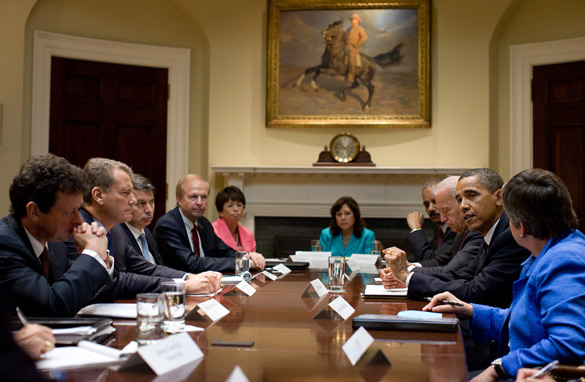 BP executives meet with President Obama and high level cabinet members in the Roosevelt Room of the White House. (PHOTO CREDIT: Pete Souza/White House)

New York (CNNMoney.com) - BP has agreed to put roughly $20 billion into an escrow account to cover costs related to the oil spill in the Gulf of Mexico, a senior White House official told CNN Wednesday.
The official said the agreement was worked out ahead of a highly-anticipated meeting between BP executives and President Obama in Washington.
The amount to be placed in the fund is "in the ballpark of $20 billion," according to the official.
Obama is expected to make a statement later Wednesday.