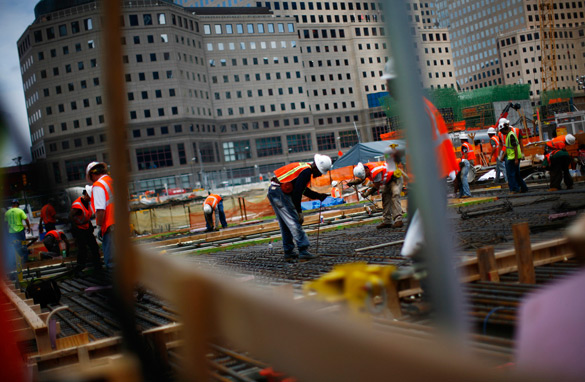 Workers continue construction on the World Trade Center site in July 15, 2010 New York City. (PHOTO CREDIT: Getty Images)
Washington (CNN) - The United States has spent more than $1 trillion on wars since the September 11, 2001, terror attacks, a recently released Congressional report says.
Adjusting for inflation, the outlays for conflicts in Afghanistan, Iraq and elsewhere around the world make the "war on terrorism" second only to World War II.
The report "Cost of Major U.S. Wars" by the Congressional Research Service attempts to compare war costs over a more than 230-year period - from the American Revolution to the current day - noting the difficulties associated with such a task.
Since the the 9/11 terror attacks, the United States has spent an estimated $1.15 trillion. World War II cost $4.1 trillion when converted to current dollars, although the tab in the 1940s was $296 billion.

Full story