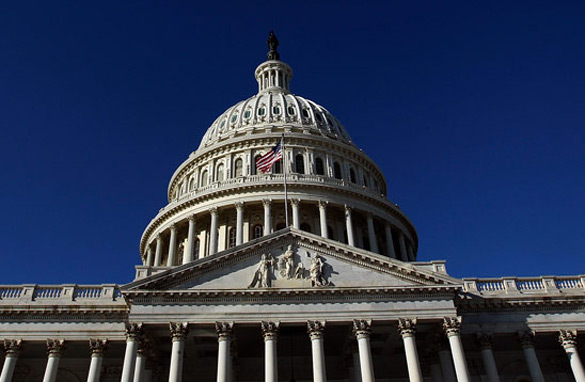 The House and Senate have been divided over how to fund the wars in Afghanistan and Iraq. (PHOTO CREDIT: Getty Images)

Washington (CNN) - The House is expected to vote Tuesday on a scaled-back version of its original war funding bill, which would drop billions of dollars for unrelated domestic programs, including money to help struggling states avoid teacher layoffs.
Republicans and even some Democrats scoffed at additional spending being added to the bulging deficit. The contention was on full display last week when the Senate voted for a nearly $59 billion bill without the extra spending. The move resulted in the bill going back to the House.
The latest House-Senate dispute highlights the divide between the more conservative Senate and the more liberal House as well as the the frustration of House Democrats with the Obama White House.