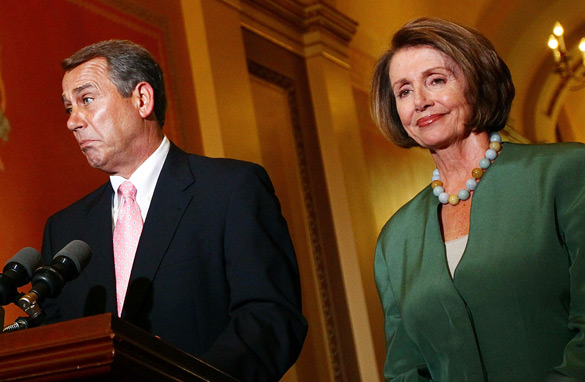 House Minority Leader John Boehner and House Speaker Nancy Pelosi have high expectations for their parties. (PHOTO CREDIT: Getty Images)

(CNN) - Republicans are predicting big wins in the November midterms. Across the aisle, Democrats are saying the same thing about their chances at the polls. But both can't be right.
Republicans speculate that they will take back the House - and possibly the Senate - as voters express their frustration at where Democrats and President Obama are taking the country.
"I think it's pretty clear that the American people are tired of the job-killing agenda in Washington, D.C. They want the spending spree to stop," House Minority Leader John Boehner said on "Fox News Sunday."
"I think we're having a good year, but we've got a lot of work to do before the Election Day on November 2," he said.

Full story