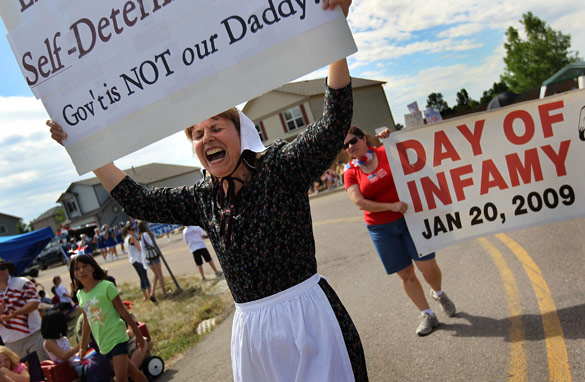 Tea Party Patriots march in Colorado in July. (PHOTO CREDIT: Getty Images)
Washington (CNN) - The tea party movement has been called a lot of things - from racist to the voice of the people. One tea party group is on a mission to change how the movement is perceived, especially when it comes to race relations.
Lloyd Marcus, a spokesman for the Tea Party Express, is hosting a National Black Conservative press conference in Washington on Wednesday. The event at the National Press Club is featuring more than a dozen black conservative speakers, including former diplomat and presidential candidate Alan Keyes.
The goal, Marcus said in a statement, is to fight back against "bogus, false and malicious charges" and the NAACP's resolution calling on tea party leaders to crack down on racist elements in the movement.