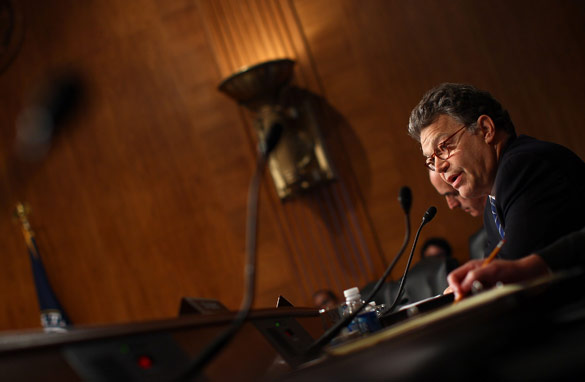 Sen. Al Franken apologized to Senate Minority Leader Mitch McConnell on Thursday after being accused of mocking the senior senator. (PHOTO CREDIT: Getty Images)

(CNN) - Sen. Al Franken apologized Thursday after Senate Republican Leader Mitch McConnell complained he mocked him while the latter was delivering a speech opposing Supreme Court nominee Elena Kagan.
Franken, a Minnesota Democrat, was presiding over the Senate at the time of the speech, a McConnell aide confirmed to CNN.
"This isn't 'Saturday Night Live,' Al," McConnell warned the former star of the comedy program moments later, according to the McConnell aide who asked not to be identified.
Franken was clearly moved by the confrontation, which occurred in the Senate chamber.