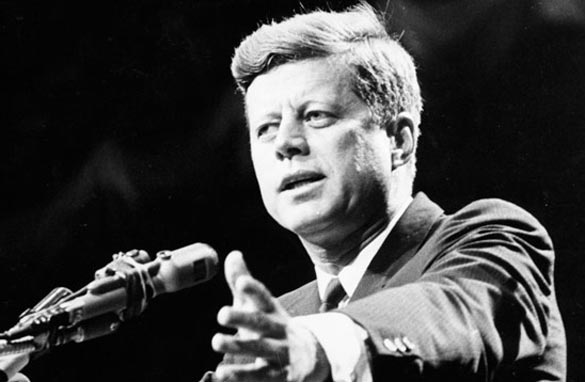 Theories about illegitimate presidents resurfaced again in the early 1960s with John F. Kennedy, the first Irish-Catholic president. (PHOTO CREDIT: Getty Images)

(CNN) - One American president's legitimacy was questioned because he was accused of wearing women's underwear.
Another's qualifications were questioned because he got drunk at an inaugural ball.
A third president didn't belong in office because critics said his rich daddy stole the election.
A recent CNN poll revealed that one out of four Americans doubt that President Obama is a citizen. Many are "birthers" who believe he is an illegitimate president because he wasn't born in this country.
But historians say Americans have long accused their presidents of being illegitimate officeholders for all sorts of dark, and bizarre, reasons.