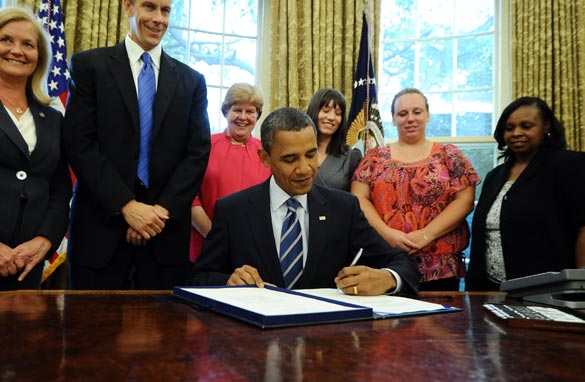 The House of Representatives passed a $26 billion measure Tuesday afternoon to help avoid teacher and emergency-responder layoffs. (PHOTO CREDIT: Getty Images/File)
Updated at 6:15 p.m.
Washington (CNN) - President Barack Obama on Tuesday signed into law a $26 billion measure to help avoid teacher layoffs - a move Democrats claim is necessary in the wake of state and local government cutbacks.
The House gave final approval earlier Tuesday to the bill, which had already passed the Senate.
The measure, which passed the House on a largely party-line 247-to-161 vote, is designed to save the jobs of approximately 160,000 teachers across the country, as well as create and save positions for police officers, firefighters and nurses, according to Democratic leaders.