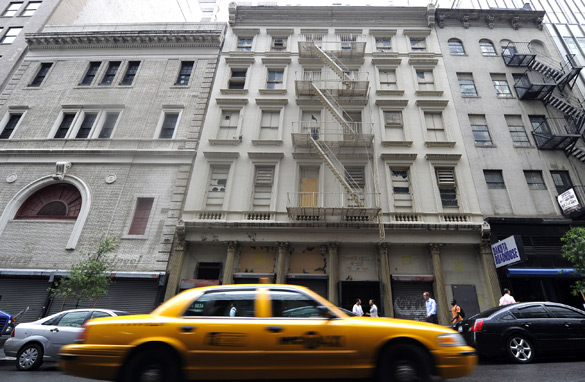 This building in New York used to house a Burlington Coat Factory and is slated to house Cordoba House, a planned Islamic community center and mosque. (PHOTO CREDIT: Getty Images)
(CNN) - New York voters oppose by a nearly 2-to-1 margin plans to build an Islamic community center and mosque near Ground Zero in Manhattan, according to a new Siena Research Institute poll released Wednesday.
The same voters, however, overwhelmingly say the center's developers have a constitutional right to build it.
When asked if they "support or oppose the proposal to build the Cordoba House," New Yorkers said they oppose the facility, which is expected to cost $100 million, by a 63-27 percent margin. At the same time, by a 64-to-28 percent margin, New Yorkers say Imam Feisal Abdul Rauf has the constitutional right to build it.
"A majority of every demographic group – by party, region, age, gender, political philosophy – agrees that there is a Constitutional right to proceed," said Siena College pollster Steven Greenberg. "Even a majority of those who oppose building the mosque agree by a margin of 51-42 percent that they have the right to build it."
A CNN/Opinion Research Corporation poll released August 11 marked nationwide opposition to the proposed facility at 68 percent.
The Siena poll has a sampling error of plus or minus 3.5 percent. It was conducted by phone with 788 New York State voters from August 9-16.