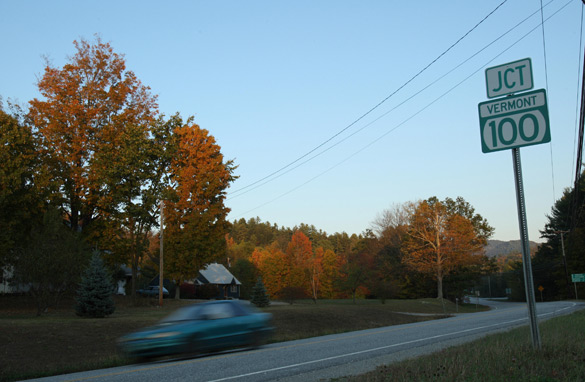 Vermont's Democratic gubernatorial primary is still too close to call. (PHOTO CREDIT: Getty Images)

(CNN) - It's a race that the national media easily overlooked given more high profile contests in Arizona, Florida, and Alaska, but the battle for the Democratic gubernatorial nomination in Vermont has shaped up to be among Tuesday's most competitive elections.
The five-way race remains too close to call, with only 132 votes separating the top two finishers – State Sens. Peter Shumlin and Douglas Racine. A third candidate, state Sen. Deb Markowitz also remains very much in the mix, trailing Racine by only 651 votes.
Matt Dunne, a former state senator and executive at Google, finds himself 3,000 votes back while state Sen. Susan Bartlett came in at a distant fifth place.
Despite the unclear result, the five Democrats are slated to appear on the same stage at a "unity rally" later Wednesday. According to CNN affiliate WCAX, the Vermont secretary of state isn't likely to have official vote totals until next Tuesday and a recount is likely given a candidate may ask for one if the vote spread is less than 2 percentage points.
The ultimate winner will face Republican Brian Dubie, the state's lieutenant governor who ran unopposed in the GOP primary. The contest is to replace outgoing Republican Gov. Jim Douglass, who has held the statehouse since 2003.
Despite Vermont's overwhelmingly-Democratic leanings, the general election is expected to be tight, given the well-known Dubie has reportedly been able to amass a half-million dollar war-chest while the five Democrats spent close to $2 million fighting it out amongst themselves. Recent polls also suggest Dubie enjoys the advantage no matter which Democrat he faces.
Also in Vermont Tuesday, longtime Sen. Patrick Leahy easily coasted to victory in the Democratic primary, having no trouble fending off a challenge from physician and political novice Daniel Freilich. Leahy, the chairman of the Senate Judiciary Committee and Vermont's longest serving senator, has been in the chamber since 1975.
Leahy will face Republican Len Britton in what is not expected to be a competitive general election, according to political handicappers Charlie Cook and Stuart Rothenberg.