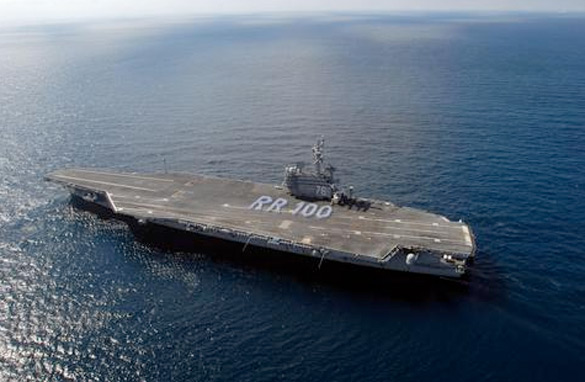 Celebrating late President Ronald Reagan's 100th birthday, U.S. Navy sailors mark the occasion on the deck of the aircraft carrier named in his honor. (PHOTO CREDIT: U.S. Navy/ Dylan McCord)

Washington (CNN) - Sailors serving aboard the USS Ronald Reagan paid tribute to the nation's 40th president last week by forming together on the deck of the aircraft carrier to spell out his initials and the number 100 to signify the upcoming anniversary of the late president's centennial birthday.
Reagan, who was born on Feb. 6, 1911, was first elected president in 1980 and again for a second term in 1984. He died on June 5, 2004 at the age of 93. The Ronald Reagan Presidential Foundation & Library plans a year long celebration to honor the 40th president on his 100th birthday.