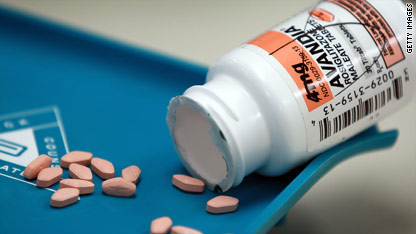 Washington (CNN) - As President Barack Obama marks six months since he signed health care reform legislation into law, it appears Americans are divided over the sweeping measure.
Thursday is the six month anniversary of the health care bill passed by Congress. Wednesday the president traveled to the home of an individual with a chronic ailment who, according senior administration officials, is benefiting from the new law's repeal of lifetime coverage limits.
Wednesday's event appears to be an opportunity for Obama to tout what many consider his signature legislative accomplishment of his first two years in office.

And the event comes as the midterm elections are less than six weeks away. Democrats are trying to hold onto their majorities in Congress in November's contests.
So what do Americans think about the comprehensive health care law?
Recent polls suggest the public is divided.
According to a CBS News/New York Times survey conducted this month, 37 percent say they approve of the health care law, with seven percent saying they disapprove of the measure but don't want it repealed, and four in ten saying they disapprove and do want the law repealed.
While not as important as the economy, health care reform is an issue on the minds of voters this year. So which party do Americans think will do a better job on the issue?
Again, Americans appear divided. A CNN/Opinion Research Corporation national poll conducted in early September indicates that 46 percent of the public says that Democrats in Congress will do a better job on health care, with 45 percent saying congressional Republicans will do a better job on the issue.
Follow Paul Steinhauser on Twitter: @PsteinhauserCNN