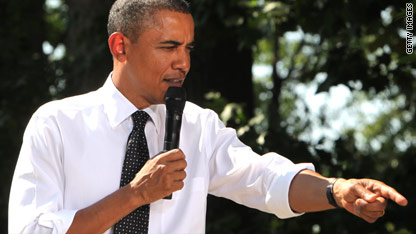 Washington (CNN) - Faced with a divided public over his signature legislative achievement, President Barack Obama on Wednesday hailed the health care reform bill passed in March as important for helping both the government and the American people deal with rising medical costs.
The measure endured a bitter political fight that saw no Republicans vote for its final approval, and recent polls show it remains controversial as Democrats face congressional elections in November amid a tough climate due to lingering economic woes.
Obama told a carefully orchestrated meeting with people who have benefited from health care reform that their stories are the best way to counter what one participant called "misinformation" spread by opponents of the measure.