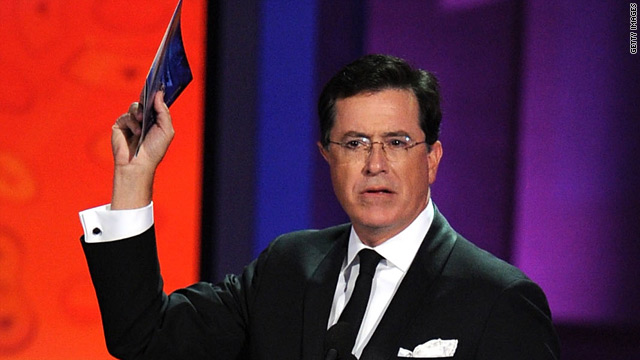 Washington (CNN) – Comedian Stephen Colbert will testify before Congress on Friday at a House Judiciary Committee hearing on immigration called "Protecting America's Harvest."
Colbert will testify alongside United Farm Workers President Arturo S. Rodriguez to discuss the UFW's summer "Take our Jobs" campaign, in which the group invited U.S. citizens and legal residents to replace immigrant field laborers, according to a UFW press release.
The campaign is an effort by the group to debunk the theory that immigrant laborers are taking jobs away from U.S. citizens and documented workers.
Rodriguez appeared on "The Colbert Report" in July to discuss the campaign. During the interview, Colbert agreed to participate in the challenge after Rodriguez reported that only four people had signed up to work in the fields.

The resulting episode of "The Colbert Report," in which Colbert spent a day working in the fields, will air Wednesday night. Rep. Zoe Lofgren, D-California, will also appear on the program to discuss immigration reform.
According to the Daily Caller, Colbert will appear in character for the hearing.
Phil B. Glaize, chairman of the U.S. Apple Association, and Carol M. Swain, a professor at Vanderbilt University, will also testify at the hearing, according to the Judiciary Committee's witness list.