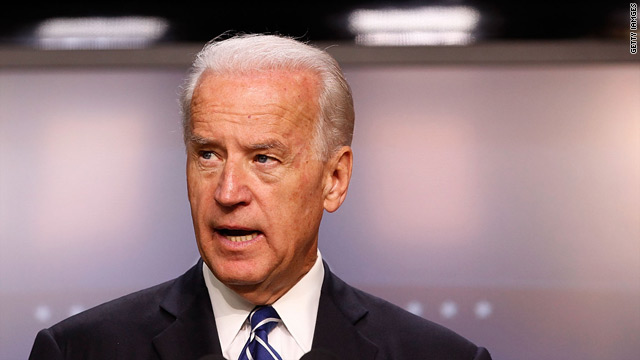 Washington (CNN) - Vice President Joe Biden teams up Thursday morning with fellow Democrat Barbara Mikulski.
A source with knowledge of the event says Biden is the main attraction at fundraiser for the four-term senator from Maryland, who is up for re-election this year. The event is scheduled to be held in Chevy Chase, Maryland, just outside of the nation's capital. Recent polls suggest that Mikulski holds a large lead over Queen Anne County Commissioner Eric Wargotz.
On Wednesday, the vice president traveled to Boston to help raise campaign cash for Sen. Blanche Lincoln of Arkansas, a Democratic senator who faces a much tougher bid for re-election.
After surviving a very tough primary challenge from Arkansas Lt. Gov. Bill Halter that extended to a run-off election, Lincoln now faces off against four-term Rep. John Boozman, the Republican Senate nominee.
A recent Mason-Dixon poll of likely Arkansas voters indicated that Lincoln trailed Boozman by 17 points, and other recent surveys suggested that Boozman's lead was even larger.
But according to a new Reuters/Ipsos poll Lincoln trails Boozman by 14 points, an improvement from a Reuters/Ipsos survey conducted over the summer, when Boozman held a 19 point advantage.
Follow Paul Steinhauser on Twitter: @PsteinhauserCNN