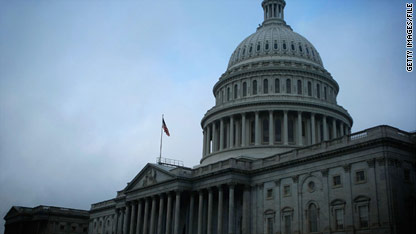 Editor's Note: In the final 100 days before Election Day, CNN has been profiling one race at random each day from among the nation's top 100 House races, which we've dubbed "The CNN 100." Read the full list here. Today's featured district is:
CORRECTION: In Thursday's original post, Rep. Scott Murphy was mistakenly identified as Rep. Scott Brown. We have corrected the error throughout the story.
New York 20: Rep. Scott Murphy defends his seat.Primary: September 14, 2010
Location: Hudson valley including Albany
Days until the election: 40
This is Sen. Kirsten Gillibrand's old seat, which remained in Democratic hands when Rep. Scott Murphy won the special election held last year. The GOP has mounted a pretty strong effort to win this district over to their column, with a ticket that unified even before the state's primary, when Republican candidate Pat Ziegler dropped out of the race and endorsed retired Army Colonel and Iraq vet Chris Gibson. Still, heading into the final stretch of the general election, prominent political handicappers Stuart Rothenberg and Charlie Cook agree that this seat will likely stay blue.
Republicans have done their best to make inroads – with a slew of high profile endorsements and fundraisers to support Gibson. And the race has been anything but pretty, with both campaigns accusing each other of negative campaigning, and a brutal fundraising pace. Murphy has amassed a sizeable warchest, in part due to a personal infusion, with more than $4 million raised and more than $2 million cash on hand as the candidates head into the final weeks. Gibson, alternatively, has a little over half a million dollars in his coffers, though he also has outside groups bolstering him with advertising.
Murphy has shown a remarkable amount of party loyalty in a district that isn't necessarily so true blue – though the district voted for Obama in 2008, it gave Bush a whopping 54 percent of the vote in 2004. Yet Murphy touted his vote for financial reform during the course of the campaign, a move that Gibson immediately pounced on, voicing his opposition to the bill. Still, national GOP gains may not play out this year in this district.