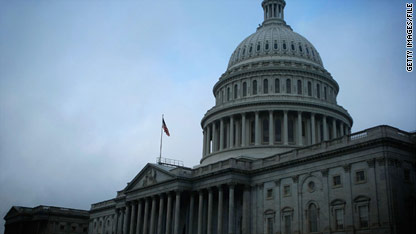 Editor's Note: In the final 100 days before Election Day, CNN has been profiling one race at random each day from among the nation's top 100 House races, which we've dubbed "The CNN 100." Read the full list here. Today's featured district is:
Arizona 08: Rep. Gabrielle Giffords defends her seat
Primary: August 24, 2010
Location: Tucson
Days until the election: 33
Rising Democratic star Rep. Gabrielle Giffords is defending her seat from in this Tucscon-based congressional district. Though voters in Arizona's eighth supported McCain in 2008, and George W. Bush in 2000 and 2004, Giffords' prowess as a candidate and deep roots in her district will likely be big factors if she is able to hold on to her seat. Both parties and political handicappers aren't letting this race out of their sights because the GOP candidate, Iraq vet Jesse Kelly, has a shot to wrest the seat from Giffords. It won't be easy, however.
A poll released at the beginning of September by a conservative advocacy organization showed the race deadlocked. As the final weeks of the election arrive, both candidates have saturated the airwaves with negative ads: Giffords is pounding Kelly on his position on social security, saying that he doesn't support medicare (a position that would likely be unpopular with the districts' larger number of older voters) – Kelly was forced to respond, defending his position. Overall, Giffords will likely continue to argue that Kelly's "extreme views" are "too risky" for the district, and Kelly will continue to try to paint Giffords as too liberal for the district's increasingly more conservative voters.
Kelly also has an attractive story to tell voters: a project manager at his family's construction business, he served in the Marines for four years, leading a unit in Iraq. He is telling a nationalized story, saying on his campaign website that he decided to run for congress, "the day President Obama signed the wasteful $787 billion stimulus package." One of the largest challenges he faces in the remaining days of the race is cash flow – he's raised half a million dollars but spent most of it, leaving less than $100,000 in the bank to face Giffords' war chest of over $1 million remaining to fight him off. He'll need some outside help from party committees to continue to respond to the barrage of attacks being lobbed at him.
Still, anti-incumbent, anti-Washington sentiment is most certainly affecting voters in Giffords' district, and she'll have to keep a steady barrage up until November.