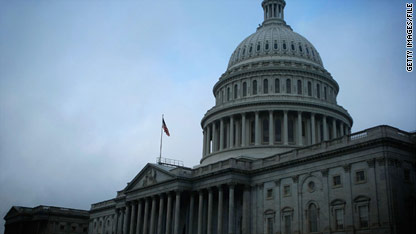 Editor's Note: In the final 100 days before Election Day, CNN has been profiling one race at random each day from among the nation's top 100 House races, which we've dubbed "The CNN 100." Read the full list here. Today's featured district is:
CO 04: Rep. Betsy Markey v. state Rep. Cory Gardner
Primary: 08/08/10
Location: Fort Collins, Greeley
Days until the election: 29
Fort Collins, Colorado (CNN) - When Rep. Betsy Markey, a freshman Democrat, arrived back in Colorado a few days ago for the home stretch of her re-election campaign, she knew she had her work cut out for her.
"It was always going to be a tough race. I had a tough fight two years ago. I defeated a Republican incumbent, and I have no illusions that it wasn't going to be a tough race this year," she said.
The 4th District of Colorado is traditionally a comfortable spot for Republicans. Markey is the first Democrat to hold the seat since the early 1970s, and then-GOP presidential candidate John McCain took the district last time around. Republicans hope to reclaim the seat on their way to a majority in the house.