Washington (CNN) - Vice President Joe Biden's cordial annual media picnic turned into an all-out war between the vice president and children of journalists in attendance.
The vice president distributed high-powered water guns to the children gathered at his official residence and identified notable journalists for them to pursue.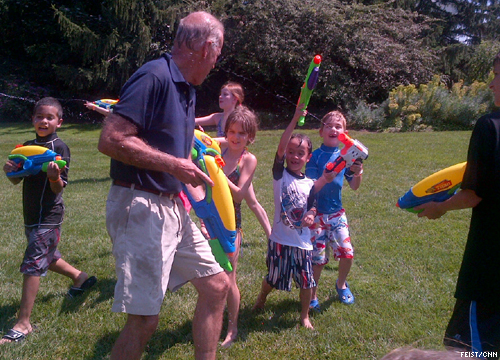 Among the targets were CNN's Wolf Blitzer and Politico's Mike Allen.
Biden's team of warrior children then turned their weapons on the Vice President himself. Before it was over, Biden was super-soaked and smiling.