Wolfeboro, New Hampshire (CNN) - Mitt Romney and members of his family boated on Lake Winnipesaukee on Saturday while spending the weekend at their home in Wolfeboro, New Hampshire.
Earlier in the day, Romney perused his iPad while sitting on a lawn chair in his back yard.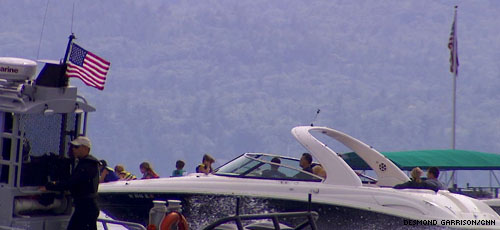 While several Romney sons and grandchildren joined the presumptive GOP presidential nominee over the weekend, the scene at his lakefront home was much busier in early July - when all 30 members of the Romney clan descended upon the picturesque enclave for their yearly reunion.
- CNN's Desmond Garrison contributed to this report