Washington (CNN) – Here are two things you can bank on:
1) The race for the White House is a battle for the states and their electoral votes.
2) The economy, and jobs in particular, remain the top issue on the minds of American voters.

With that in mind, rather than look at the nation's overall unemployment level, the smarter move may be to check out the state jobless levels. The June figures were released on Friday.
In nine of the 15 states that CNN considers either toss ups, or leaning towards President Barack Obama or Republican challenger Mitt Romney, the unemployment level is below the national average of 8.2%. In the other six states, the level is at or above the national average.
In eight of the states, the jobless numbers edged up from May to June. In the other seven states, the level remained the same or edged down. Here's the list: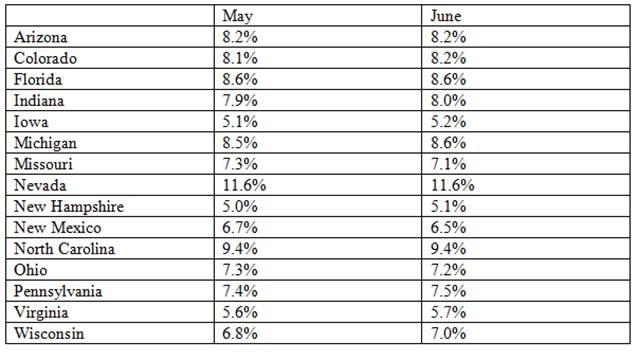 CNN Political Editor Paul Steinhauser contributed to this story